COLOMBIAMODA 2019 – 30th edition
The 30th edition of Colombiamoda, Colombian Fashion Week took place in the city of Medellin, where the country's designers and brands presented avant-garde collections through masterful staging and fashion runways that highlighted their devotion for local, handmade elements and the essence of being Colombian.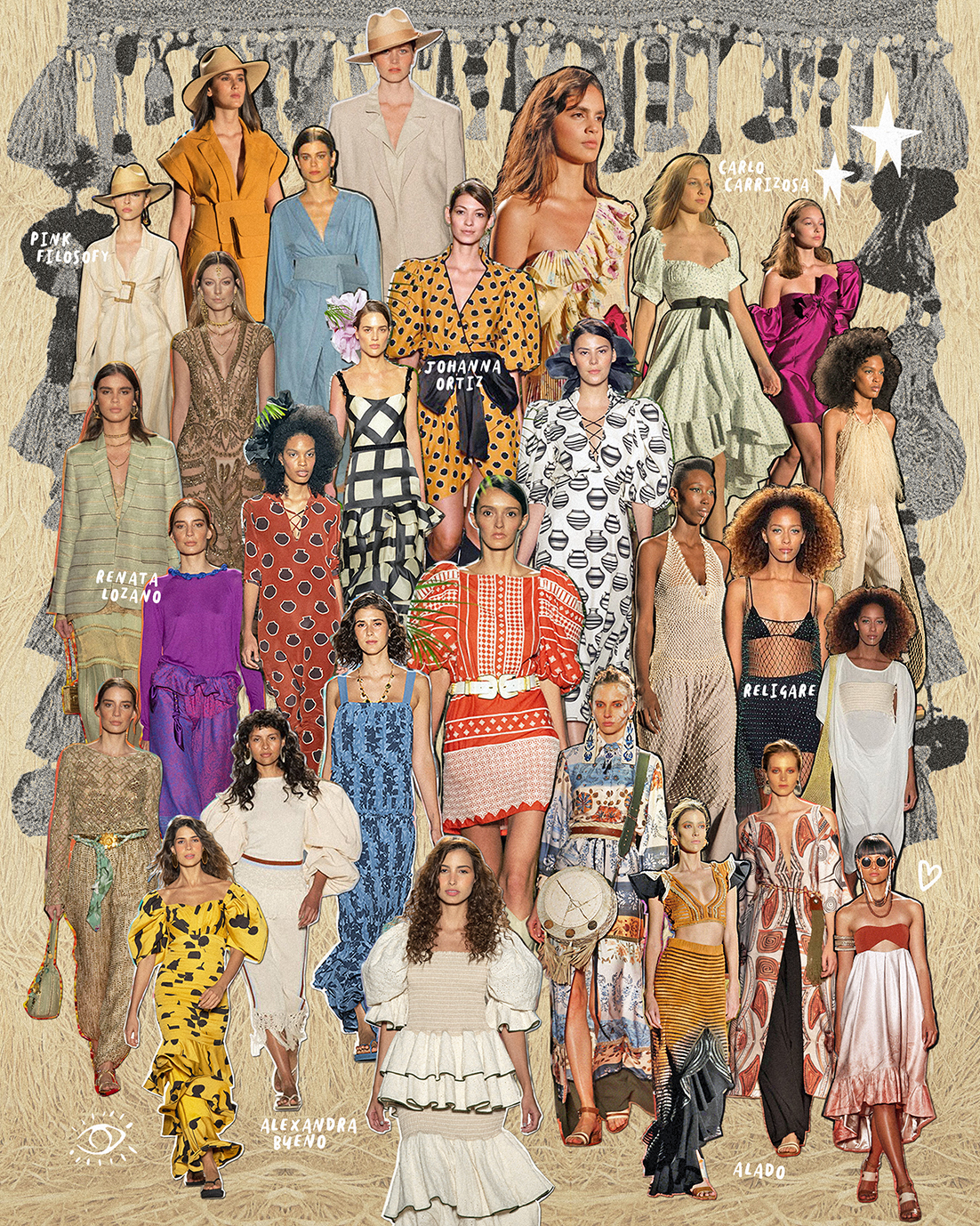 Johanna Ortiz | Caprice Collection
The trade fair began with the presentation of the designer Johanna Ortiz which dazzled the entire city with her collection "Caprice" at the Palacio de la Cultura de Medellín (Palace of Culture of Medellin). Dedicated to a free woman of today, full of movement and sensuality, the designer from Cali presented an impeccable catwalk in which a handmade work predominated in the clothing, granting volume and movement to the garments.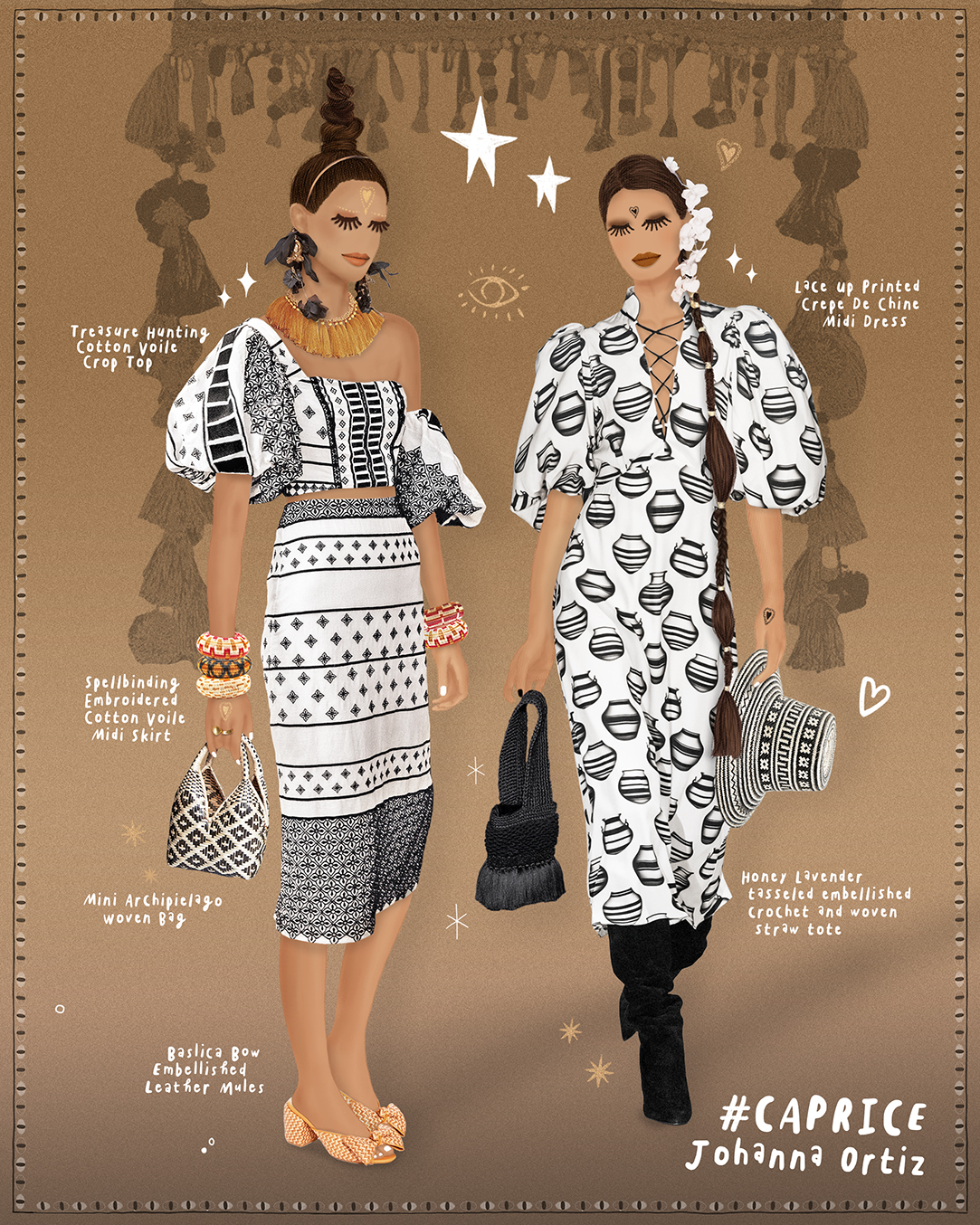 Manuela Peña | "Latido" Collection
The brand Religare, in the hands of its designer Manuela Peña, made room for the art of weaving of the Putumayo's communities in her "Latido" collection where, imprinted in clean silhouettes and knotted detailing through white and raw shades, while experimenting with natural black bean and purple cabbage dyes.
Pink Filosofy | A-Temporal Collection
Meanwhile, Pink Filosofy focused on the versatility and comfortable clothes in the collection "A – Temporal" aiming at a contemporary, cultured, artistic woman who enjoys the natural and spiritual.
Renata Lozano | Exotic collection
With 70% of material that had accumulated in his workshop, the designer Renata Lozano, unveiled her Exotic collection – "One day in the workshop I found a number of textiles of different sizes from past collections, inputs, buttons by the heaps. Then I started to collect all those textiles and supplies and I said to myself: 'let's start living again something that no longer exists or that we suddenly think that we are not going to use'".
Alexandra Bueno | Andariega Colletion
The traditional Colombian 'recolectoras', women who goes from crop to crop picking coffee stole the show in the "Andariega" collection by the hands of designer Alexandra Bueno. A nomadic vibe became evident through versatile and easy to wear garments.
Alado | Terracota Colletion
Closing a year of catwalks, Alado was the last brand to show its collection called "Terracota", a collection that focused on emphasizing the ancestral importance that pottery, ceramics and porcelain have in the communities in which they were born.
Colombia, together with the fashion capital of the South American country, Medellín and its designers expressed during Colombiamoda the importance of exalting raw materials and using the resources that nature gives us in fashion. Showing color, vivacity and absolute creativity, each catwalk evokes a Colombian pride that resonates worldwide.
No tags